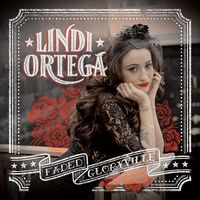 LINDI ORTEGA - Faded Gloryville

"Ultimately she makes Faded Gloryville sound not so much like a place of diminished opportunity, but endelss possibility." - PITCHFORK 

"She gives every syllable meaning and emotional heft" - THE GUARDIAN 

"Lindi Ortega split sessions between Nashville and Muscle Shoals. The result stretches her character in new and intriguing ways, effectively refining Ortega as a cross between Loretta Lynn and Amy Winehouse." -THE INDEPENDENT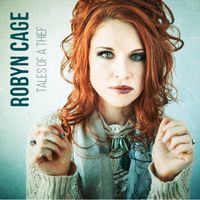 ROBYN CAGE - Burning Now

"A topnotch find! Wonderful songwriting that takes the right amount of risk to sound different but wonderfully so" - CD REVIEW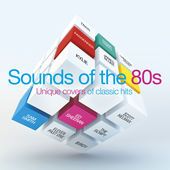 SCOTT HELMAN - Jockey Full of Bourbon
"Scott Helman does a brilliant cover of Tom Waits" - THAT ERIC ALPER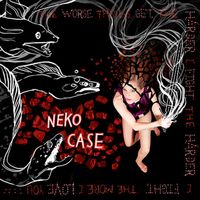 NEKO CASE - The Worse Things Get, The Harder I Fight, The Harder I Fight, The More I Love You
"The melodies are forthright, the arrangements are hand played, and Ms. Case's voice is open and robust, with the richness of prime Linda Ronstadt and Patsy Cline" - THE NEW YORK TIMES

"It's a record that often elevates the listener through its integrity and intensity, and sometimes grates through its failure to find the right music to express its complex lyrical sentiments" -  PASTE MAGAZINE

Her perfectly turned sixth LP deals with identity and autonomy; it's got feminist musculature and the dirt of a working musician under it's fingernails" -  ROLLING STONE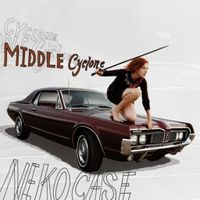 NEKO CASE - Middle Cyclone
"One of the most memorable and seductive voices in music." - NPR
"Her voice is a force of nature." - THE NEW YORK TIMES MAGAZINE
"'The best album of her career by a generous margin." - THE NEW YORKER
"Indie's greatest singer." - ROLLING STONE
"America may need Neko Case's back-to-nature fantasias more than ever." Rating: 9 out of 10 - SPIN MAGAZINE
NEKO CASE'S 'MIDDLE CYCLONE' DEBUTS AT #3 ON BILLBOARD TOP 200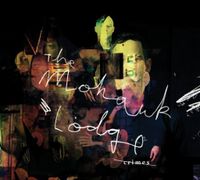 THE MOHAWK LODGE - Crimes
"From the solid production of Darryl Neudorf (Neko Case, New Pornographers) to the excellent songwriting, singing, composure and re-energized driven Havedale, Crimes rivals The Mohawk Lodge's best work to date and should be sought out to directly import from Canada!" the firenote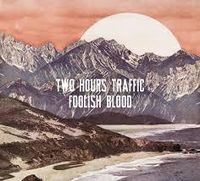 Two Hours Traffic - Foolish Blood
NewCanadianMusic.ca 
"Two Hours Traffic had earlier success with a pair of albums that only hinted at the promise delivered in this highball of crafted power-pop, a la Strokes and April Wine. With a reconfigured line-up and Darryl Neudorf (Neko Case, the Sadies, New Pornographers) behind the soundboard, THF sounds more cohesive as a unit, the rhythm section more muscular, the vocals tighter and brighter and the result is an 11 song collection that jangles, rocks, pops and exudes confidence throughout."   read more...
absolutepunk.net
"the quartet is back with Foolish Blood, an engaging and cohesive collection produced by Darryl Neudorf (New Pornographers, Neko Case, The Sadies). Though their songs clang and clatter with garage rock intensity, there's an ornate sense of pop songcraft that sets them apart from many of their contemporaries. Easily their best album to date, Foolish Blood is sterling from start to finish."  read more...
cbc.ca
"This time out, Foolish Blood ups the ante on both ends, and the result is the most concise disc of their career, eleven crisp songs that are drenched with jangly power pop, bell-ringing guitar solos, and a more 60's sound than they've had before." read more...
performermag.com
"The right producer can be a transformative influence, teasing out the cohesive and singular sound a band has struggled to realize. When Canada's Two Hours Traffic met Darryl Neudorf (Neko Case and the New Pornographers) they meshed immediately and delivered a polished and clean production that's jangly and spotlights the acoustic textures, bubbly rhythms and singer Liam Corcoran's confident and definitive tone – think Stephen Malkmus' crisp, youthful charisma." read more...
motorcityblog
"Produced by Darryl Neudorf (New Pornographers, Neko Case, The Sadies) at his Operation Northwoods studio in rural Ontario, Foolish Blood blends straight-out-of-the-garage energy with gorgeous sonic crispness. Every song goes straight for the gut, culminating in a whirlwind of giddy pop bliss." read more...
NME
The Georgia Straight
"Two Hours Traffic decided against playing it safe in the studio" read more...
Exclaim.ca
"Darryl Neudorf (the Sadies, Blue Rodeo) breathes life into the quartet's lustful vignettes, creating expansive soundscapes on the open chord," read more...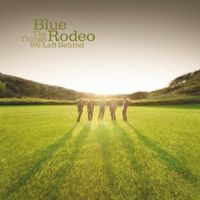 BLUE RODEO - The Things We Left Behind
"Blue Rodeo may very well be the best band yet to catch the attention of the wider populace...album excudes grace, eloquence and determination...Which makes the stunning The Things We Left Behind not only a record that connects instantly and emphatically, but one that's essential for anyone who needs a reminder of what makes great rock 'n' roll so fearlessly compelling in the first place" BLURT
"The Things We Left Behind is a 16-track beauty.... a perfect showcase for this uniquely-talented band. One of the most accomplished and confident records you'll hear this year. Highly recommended!" MY OLD KENTUCKY BLOG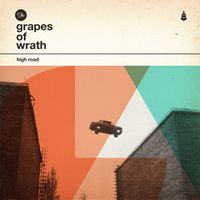 The Grapes of Wrath - High Road   buy
Toronto Star - " in an era where reunions are a dime a dozen, often with inferior or disappointing results — Kevin Kane and brothers Tom and Chris Hooper have actually improved on the original model with the very welcome High Road, their first collaboration in 22 years. " read more...
musicnerd.ca - "Please don't wait another 22 years to make another record, Grapes. This is pure pop heaven." read more...
lifestylermag.com - "When you have recorded as long as we have, having a good hang or pleasant personality is very important and Darryl is not only a good hang but also very good at what he does." read more...
the backstage rider - "The whole band is in agreement that this was the most fun we've had in the studio since our first EP," singer/guitarist Kevin Kane wrote to me back in May after the band had been recording with producer Darryl Neudorf.
"It was definitely the most productive: 12 songs in 13 days! We're also stoked that its the most versatile record we've ever made and is almost like a compilation in the different styles and moods that get covered. As I accompanied Tom and Chris to the airport I think we were all sort of thinking 'did we really just record a new Grapes record?!?'"  read more... 
http://www.waterloochronicle.ca - "Hooper attributes the warm, organic sound of the new album to sound engineer Neudorf.
"Darryl has a great, no bulls–t kind of sound and he really captured our essence in a natural way after all these years," said Hooper. "He's known us since childhood. I was 10 when I first started hanging out with him as we were all friends in Kelowna back in the '70s.
"We were all into punk rock and new wave at the same time, and big Beatles fans. So he knows exactly where we came from and all our influences. We always use The White Album as an example of a record we like, where it kind of goes all over the map with different styles, but when it comes down to it, it's still the Beatles." ......""We did it in two weeks and we were together the whole time, so it was kind of like boot camp," he said with a laugh. "We were living in a barn kind of thing, sleeping upstairs and recording downstairs all day. At night, we'd have a few drinks and listen to playback.
"I remember looking around and thinking: I can't believe we're actually doing this! This is amazing. We're all getting along and having such a good time."
The result is one of the best albums The Grapes of Wrath have ever made, according to those involved.
"I know lots of artists say that about their latest album, but I think there's something really special about this one, as we have such a history together," said Hooper. "We all grew up together, we have inside jokes, we had the same teachers and made home movies together.
"I know it sounds very sentimental, but when you get older and have kids, which I do, things like family and friendships get way more important. So it's a really nice thing that we all did this."  read more...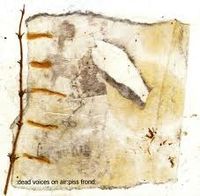 Dead Voices on Air - Piss Frond
Overall impression: excellent! The ever prolific Mark Spybey returns with a new double cd (single cd priced) album. As promised in the pre-release info, this album adds several new elements to the DVOA sound: beats, post-production and (gasp!) "song" structure. Disc one serves as a collection of collaborative efforts whereas disc two is more of a "traditional" DVOA album. The new elements really shine on disc one, every track is actually a "song" replete with a structure, beat and vocal of some sort (on 5 of the songs). Very cool stuff, most of it quite unlike anything before from Spybey. The ambient sound collage Spybey is known for is definitely still here, but this time it's fused together with bass, drums, cello, guest vocals, guitar, etc (kind of reminds me of a mellower version of Spasm's recent "Smear" album). Very fluid and melodic ... it's really nice to hear Mark stretch out into new realms of sound. Some disc one surprises: the Coil-like orchestral feel of "Sulphur" and "Caw Gap", the hypnotic ambient / drum 'n bass groove of "Red Kerre", the bizarre distorted sounds of "Foss Maerum", the gentle mesmerizing pulse of "Swan Flax" and the beautiful interplay of female vocals and beat of "Castered Carts". Now, onto disc two (I'd be happy with just disc one!) Disc two is just Mark, but it also differs from previous DVOA efforts. "On Hare Hill" and "Of Hare Hill" are long, consistent, beautiful ambient drone pieces more akin to Coil's "Time Machines" than most DVOA. The next four tracks are short sound loops / pieces which seem a little out of place after the 37+ minutes of drone. Next is "Irthing Fell", similar to the first two tracks but with the occasionally more aggressive swell of sound here and there amidst the ambience. The final track, "Incthuthil" continues where the previous left off with distorted washes of sound until the final minute as the track and album gracefully fade away. Some disc two notes: no beats and no vocals. Much like Download or Coil, Spybey has found the perfect balance between experimentalism and structure ... and he knows how and when to dabble on either side of the line. Overall, "Piss Frond" is the best DVOA album to date in sound and in artwork (yet another great looking package from Invisible). I hope Mark continues to collaborate, expand and challenge himself in the future like he has with "Piss Frond". Be sure to check out the debut of the official "Piss Frond" site on the weekend of July 10-12 when the entire work will be debuted over the 'net ... then go buy the album! read more...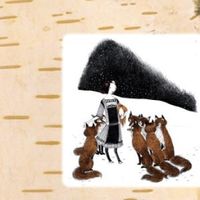 NEKO CASE - Fox Confessor Brings the Flood
Rolling Stone - 3 stars out of 5 -- "[F]rom her luscious, aching croon, and her ensemble's solemn high-mesa twang and groove, you'd never guess she wasn't covering Patsy Cline standards."
Mojo - 4 stars out of 5 -- "[T]hese songs -- build on melodies resonant as hymns, but without traditional structures -- reveal themselves only in repetition; they're well suited for winter nights spent staring at a fire."
Uncut - 4 stars out of 5 -- "[D]rawing on Baptist spirituals, lush country-pop and torch-song twang, it's less alt.country history lesson, more fairytale fever dream of Americana."
Magnet - "Neko Case not only carries torch songs, she handles them with care. And when she belts it out, she's as stirring as her gospel heroes and as punk as Exene Cervenka."fasterlouder.com.au - Nick Argyriou
 
03/15/06
"An album rich with layered and traditional reverb vocal provided by Case, as she co-produces along with Darryl Neudorf (who had previously launched the careers of Sarah McLachlan and Case's other outfit, Canada's The New Pornographers) to release one of the most crisp and brilliant records of 2006 thus far."
Exclaim! - Kerry Doole
03/01/06
"She [Neko Case] also praises Darryl Neudorf effusively. "He is like the technological genius. If I want something done, he'll know how to get it done, and he is really calming. I don't believe in creative friction. There are times things don't work and we get frustrated, but we are never mad at each other. Darryl has been teaching me the technical side of recording too, so now I can be on more equal footing."